Free Returns with Free Return Shipping
We stand firmly behind the quality and innovative designs of our products with a 30-day, risk-free trial period which guarantees free returns of like-new products returned in original packaging. We even cover your return shipping costs if you are returning products from the contiguous United States. We will provide you with the required return shipping labels to make things easier for you.
Exceptions to the return policy are listed below.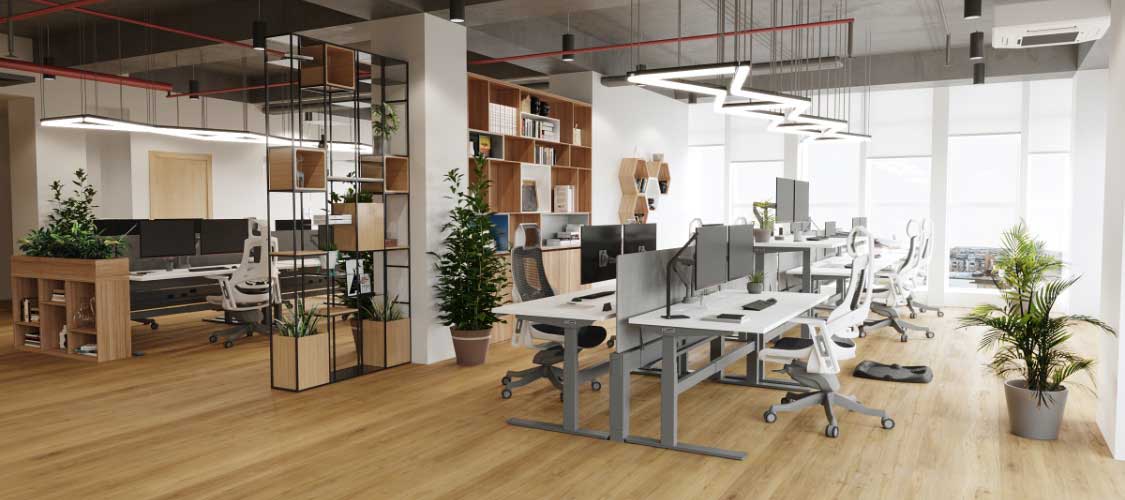 UPLIFT Desk Return Policy Exceptions
Free Return Shipping is Provided via FedEx: 99% of our desks and other items are shipped via FedEx. Items must be able to ship via FedEx to qualify for free return shipping. If your order requires freight shipping (such as very large items like ping-pong conference room tables) you will be responsible for return freight costs. As you checkout, the Shipping Method section will say "(Free Freight Delivery)" if your order will be shipped via freight
Assembly and Installation: These services are non-refundable. If your desk or any other product does not function as it should, please follow our Warranty procedure for troubleshooting or obtaining replacement parts
Expedited Shipping: Any expedited shipping cost (i.e. next day or 2nd day shipping) is non-refundable
Volume Orders: If you plan on ordering four or more of one particular item, we recommend ordering just one initially to ensure you are satisfied before ordering the rest. We do not accept returns of orders that include four or more of the same item. If you would like to order four or more desks, can also visit our Free Space Planning page for assistance by one of our space planning consultants
Made-To-Order: Custom Solid Wood desktops and Custom Laminate desktops are made to order and custom cut just for you. These custom products cannot be returned, but all other items on your order, such as desk frames and accessories, can be returned (barring any other exception). Check out all of our special order solid wood species in person prior to purchasing by ordering a Solid Wood Sample Kit and then return it for a full refund when you are ready to order. If you are still not sure you are ready for a special order solid wood desktop or if you are in a hurry, consider one of our popular in-stock solid wood desktop options which ship the same day they are ordered. These solid wood desktops can be viewed on our UPLIFT Standing Desk builder along with all other desktop materials that ship same day
Open box, clearance, showroom display, and promo items are not returnable and exchanges on those items are not permitted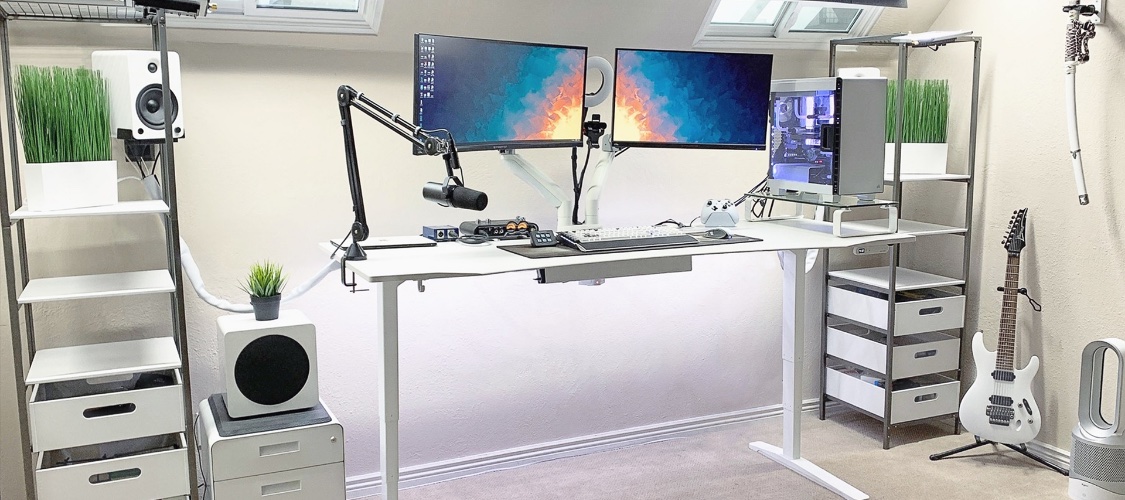 Other Manufacturer's Return Policies
Raynor / Kinesis / Evoluent / Goldtouch
Products made by these manufacturers can be returned with no restocking fees
You are responsible for shipping costs both ways. We'll deduct the outbound shipping cost (the cost originally covered by our free shipping policy) from your refund. You'll be responsible for a return shipping label to send the package back. Small items can be sent back via FedEx, UPS or USPS. Chairs should be shipped back via FedEx or UPS
Steelcase chairs qualify for a 30-day, risk-free trial period that is similar to UPLIFT Desk branded products. If you are dissatisfied with this product, neither we nor Steelcase will charge any restocking or shipping fees if a Return Merchandise Authorization is requested within 30 days of receipt. Steelcase will provide you with a return shipping label. You will be responsible for packaging the chair in the original packaging and arranging for FedEx pickup. Items returned in unsatisfactory condition will be subject to fees and surcharges, which will be deducted from your refund.
Humanscale chairs cannot be returned or canceled once ordered.
Lifespan products cannot be returned or canceled once ordered.
Return Instructions
A Return Merchandise Authorization (RMA) number is required for all returns. Please do not return any items without first receiving your RMA number, they will not be accepted and will be returned back to you
All items must be returned in the original packaging. Very important: Without the original packaging, items can be damaged during return transit, and will be returned back to you
Disassembly and/or shipping you packaging materials are not services that we provide
Return requests must be submitted via the form below within 30 days of receiving the item
Return approvals take between 3-5 business days. Once approved, a RMA number and instructions will be issued
Return authorizations expire 30 days after approval; please contact us if you need additional time to return your order
Once we receive the return, it is processed within 3-5 business days. When the return has been inspected and accepted, a refund will be issued
Credit card providers can take 2-5 business days to post your refund. If you've received notification from us that you've been refunded, and you haven't seen your refund post to your credit card in 2-5 days, please double check the account that was used to make the purchase, then contact your credit card provider directly
Return Information for Orders Paid with Affirm
Orders made using Affirm will be refunded through Affirm once the return has been inspected and accepted
Any interest accrued on orders purchased through Affirm is non-refundable
For more information view our Affirm Financing page
Return Information for International Orders (Outside the USA)
International returns are eligible for the same return policy as stated above, with the exception of free return shipping. We do not provide a return shipping label for international addresses and we are not responsible for any shipping or export/import fees
Original outbound shipping costs are not refundable
Returns shipped to a freight forwarder are not accepted
Please contact us with any questions or concerns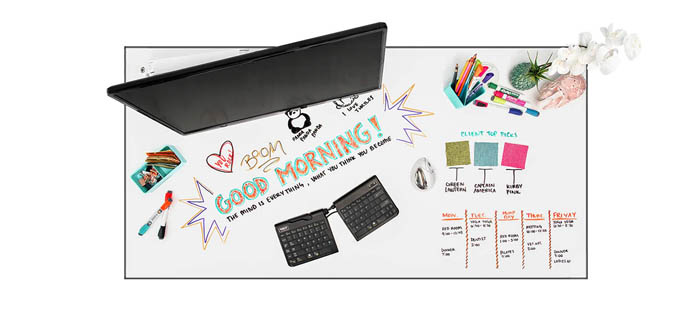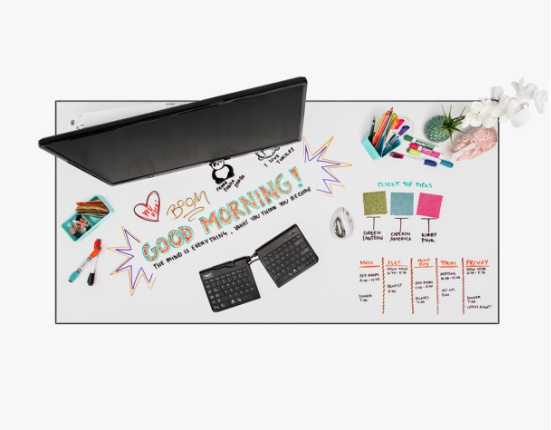 Order Cancellations or Changes
Most orders ship the same day they're placed, so please let us know immediately if you decide to cancel or change your order. If your order has not yet shipped and you need to change or cancel it, please fill out the contact form on the contact us page
If the item has already shipped, we are unable to reroute shipments. In those cases, you will need to receive the order and then complete the returns process by filling out the return form below
Custom cut, special order solid wood or laminate desktops have an extended lead time and are subject to a 20% cancellation fee if the manufacturing process for your desktop has started prior to your cancellation
Fill Out the Return Form Below