Proper Care & Use of your UPLIFT Desktop
With proper care and use, your desktop should provide you with years of beauty and service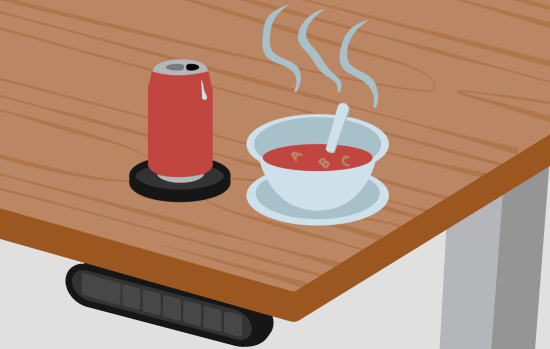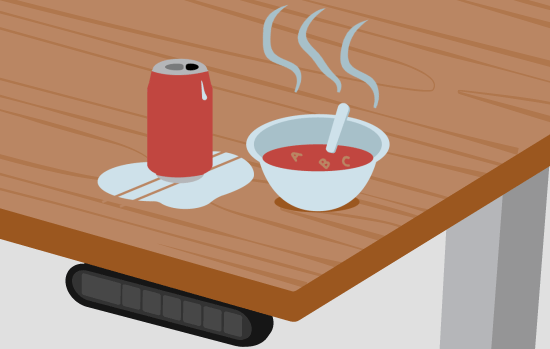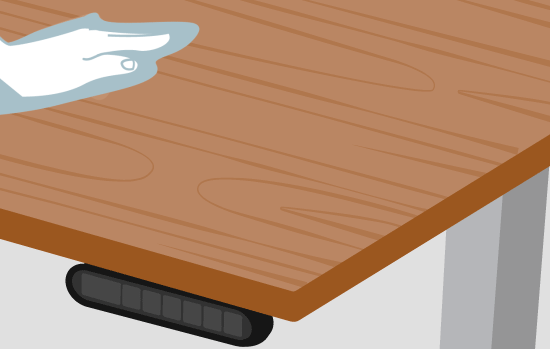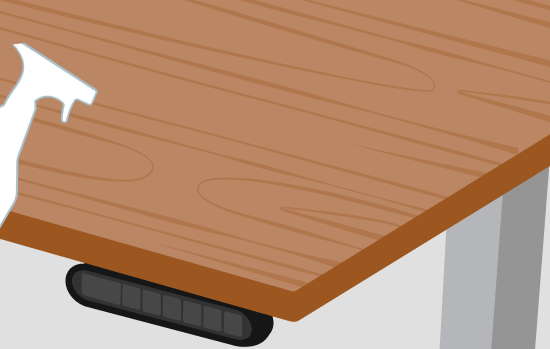 For Whiteboard Desktops
Simply use a dry erase board eraser to erase your markings, and if you want to disinfect your desk, soapy water will do the trick. We have found that black dry erase markers tend to perform the best on these desktops. If any residue or ghosting is left behind after erasing the desktop, use Expo White Board Cleaner. If that doesn't remove all of the residue, try 70% isopropyl alcohol. You can also write over the unerased portion with another dry erase marker, let it dry, and then erase it. Do not use Lysol wipes or Magic Eraser to clean your Whiteboard desktop as they can damage the surface.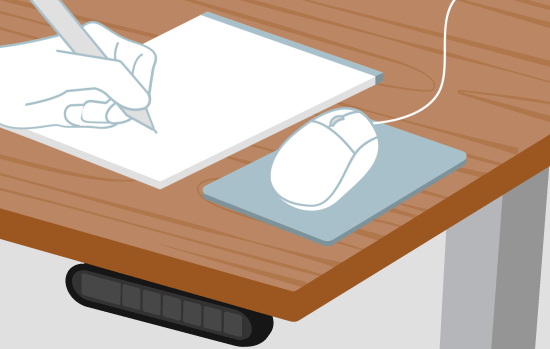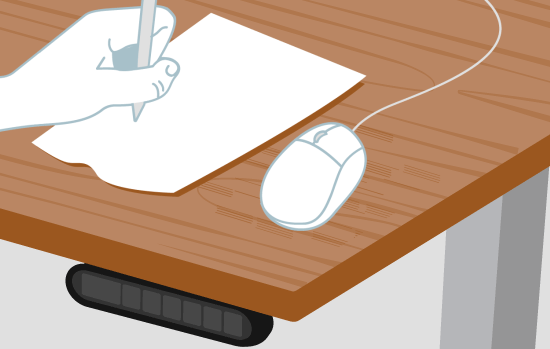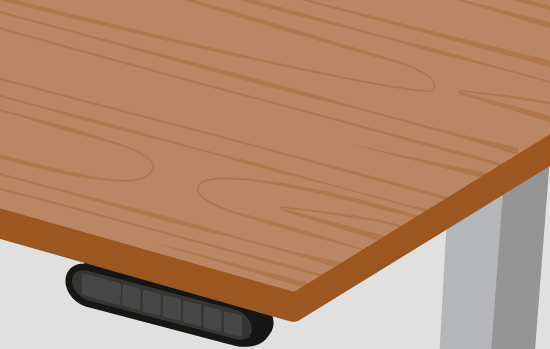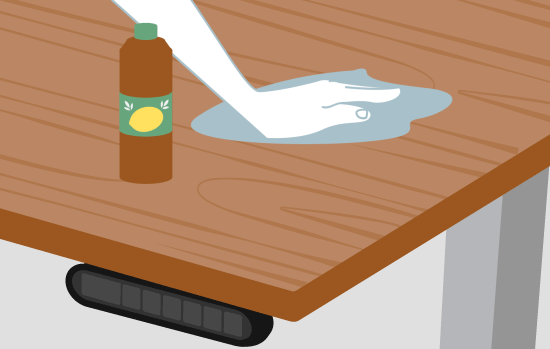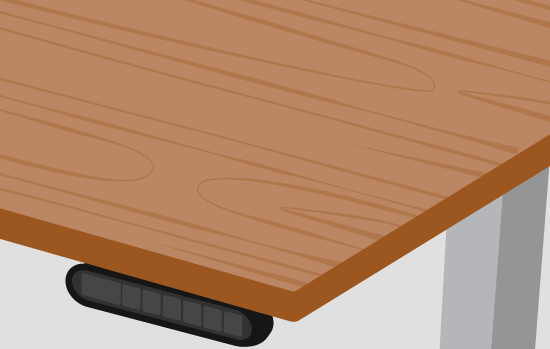 IMPORTANT: How Solid Wood Desktops React to Dry Climates
If the air in your region of the country is especially dry, your wood desktop could be at increased risk of cracking and splitting. Abnormally dry office climates can occasionally cause issues too. Wood naturally expands and contracts depending on the amount of moisture in the environment, and without enough humidity, the moisture in your desk can evaporate, causing contraction and leaving it vulnerable to cracking or splitting. The internal forces as wood dries are powerful. Potential solutions for avoiding this are to have a humidifier (ideally, one with an automatic control system in your HVAC) in the same room as the desk. Keeping the desktop out of direct sunlight and away from heating vents can also help. If your desktop does crack or split, we're happy to send you a touch-up kit to fill the affected areas. If you live in a dry region and potentially touching up your wood desktop isn't something you're comfortable with, we recommend that you take a look at our Bamboo, Rubberwood, Eco, or Laminate desktops - these are all slick and stylish options to consider when building your perfect UPLIFT Desk.
If your desktop has warped, or cracked, please click here for instructions on using our solid wood desktop touch-up kit.
Please contact us if you have additional questions.