Ergonomic Calculator
Our ergonomic assessment tool is the quickest way to determine the ideal height for your sit-stand desk, ergonomic chair, monitor arm, and keyboard tray. Simply enter your height into the calculator. Always add your shoe height to your height (typically one inch but add more for high heels) to get correct measurements. The desk height calculator will automatically provide a set of reliable measurements to help you set up your ergonomic workstation.
Standing
Eye Height
Range
Standing
Elbow
Height
Range
Sitting Eye
Height Range
Sitting
Elbow
Height
Range
Seat Height
Range
20'' - 30'' to Screen
10º - 20º Tilt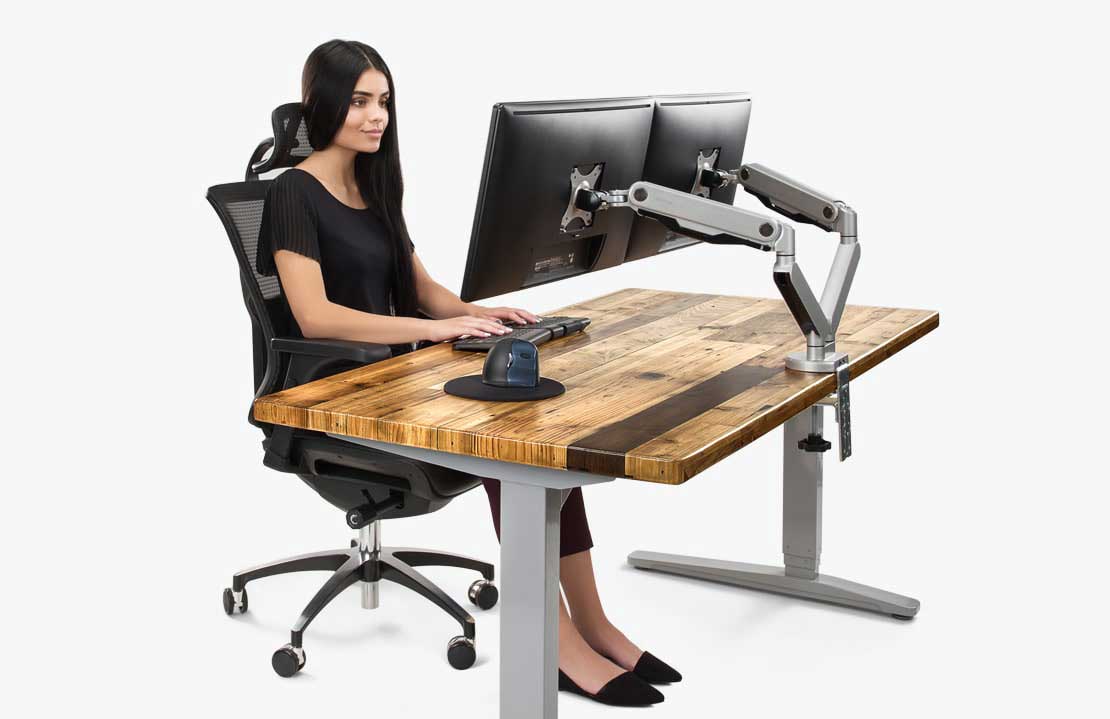 Tips for using the ergonomic calculator
Factor in shoe height (usually 1 inch or so) and any clothing allowances
Using bifocal lenses can require users to lower the height of monitors
Adjust your workstation as you vary your postures throughout the day
Standing while using the computer helps vary your posture more than sitting
Comfort is crucial. Reposition your equipment if your body feels any strain or pain
Note: These measurements use an average of male and female body dimensions. Data is based on the 1988 Anthropometric Survey of United States Army Personnel.
Setting up your ergonomic workspace
The principle behind ergonomics is simple—fit the task to the person, don't make the person conform to a poorly-designed task. By limiting the amount of time you spend sitting and alternating your postures throughout the day, you can reduce pain and strain while increasing your comfort levels at work. Adjustability is very important in your desk, chair, monitor arm, and keyboard tray. Make sure everything is adjustable then adjust it to fit to your body.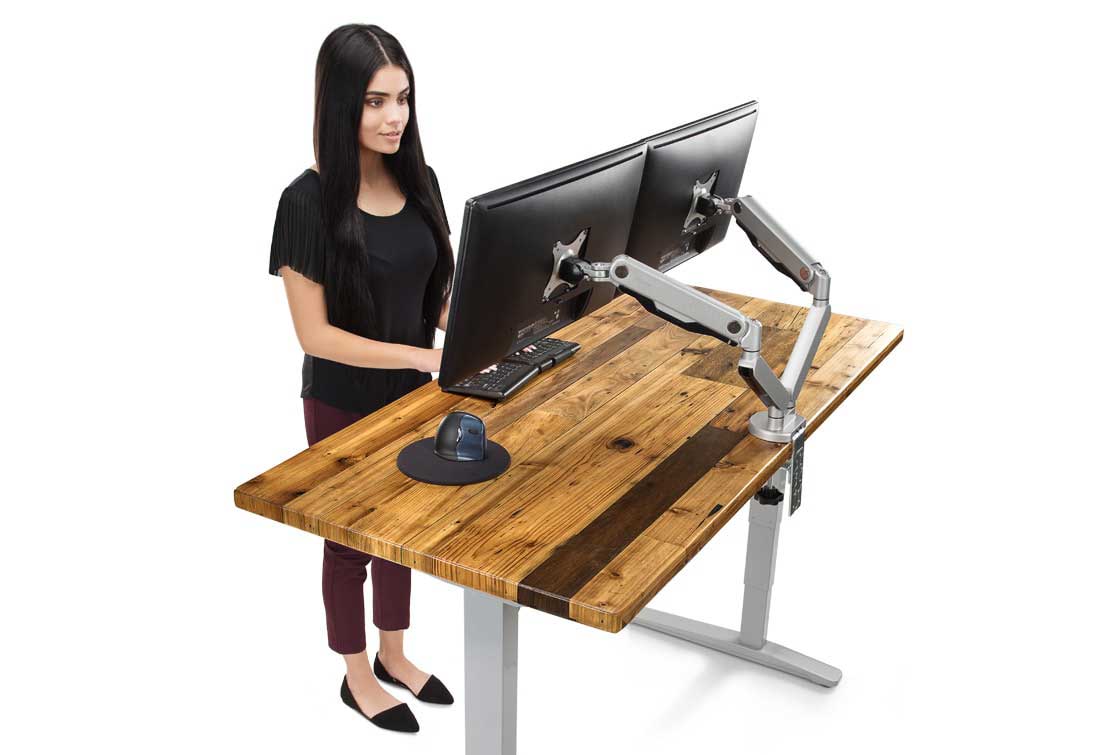 How to set up your ergonomic workstation
Browse UPLIFT Desk Flexible Office Products by Clicking the Categories Below