We're here to help your team be as healthy, comfortable, and productive as possible.
It's proven that employees perform better in a well designed work space. The right office furniture can have a positive impact on how we perform and collaborate. We can help your office thrive with best-in-class, affordable solutions for your team to live healthier and work better.
Your project is our priority, and we'll be there with you from start to finish.
Let us help you make the transition to height adjustable desks and a flexible office. The benefits are proven, and we are experienced leaders in working with clients to achieve their goals. We ship quickly, boast an industry-leading 15 year warranty, have an unmatched team of experts behind our products, and deliver an exceptional value that can't be beat. We work with businesses large and small, interior designers, architects, schools, government organizations, and more to outfit any space.
8 Reasons to Partner with UPLIFT Desk
01
Best Standing Desk
UPLIFT Desk has been rated "Best Standing Desk" by Wirecutter four years running.

And we have thousands of customer reviews that agree.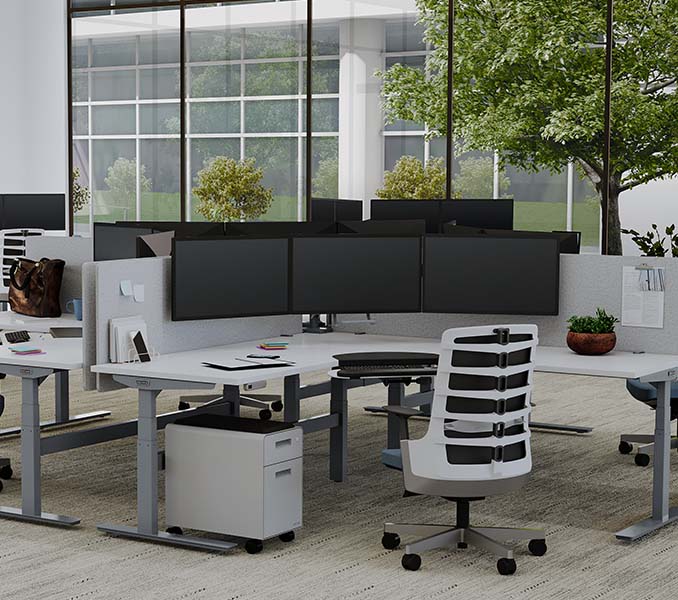 02
15 Year Warranty
We guarantee everything we make. Have peace of mind knowing that all UPLIFT Desk products come with an industry leading 15 year warranty.

We truly support our products with less fine print and more support. Compare our warranty to the competition then rest easy, we have you covered for 15 years!
03
Free Returns with Free Return Shipping
If for any reason you need to return a product, you're covered by our 30 day free returns with free return shipping policy.

Volume Orders: If you plan on ordering four or more of one item, we recommend ordering just one initially to ensure you are satisfied before ordering the rest. We do not accept returns of four or more of the same item.
04
Free Office Layout
We produce custom office layouts for you with our free design services. Our Designers and Certified Professional Ergonomists work together to create a healthy and productive space.

Once we have a solid understanding of your needs and your space, we utilize industry-leading space planning software to deliver the ideal flexible office floor plan layout for you along with an unbeatable quote for your team.
We follow through every step of the way to deliver a world-class solution that you can count on.

Learn more on the Space Planning page.
05
Free & Fast Shipping
We ship free to the continental US. Orders ship the same day if ordered before 3pm.

Almost all orders arrive to you in 1-3 days. Learn more on the shipping page.
06
Direct to Consumer Savings
Selling directly to you instead of first selling to a dealer eliminates price markups added by dealers and enables direct access to our world-class customer service. We support you like our brand depends on it.

Whether you need a few desks or a thousand, we'll work with you to accommodate your budget.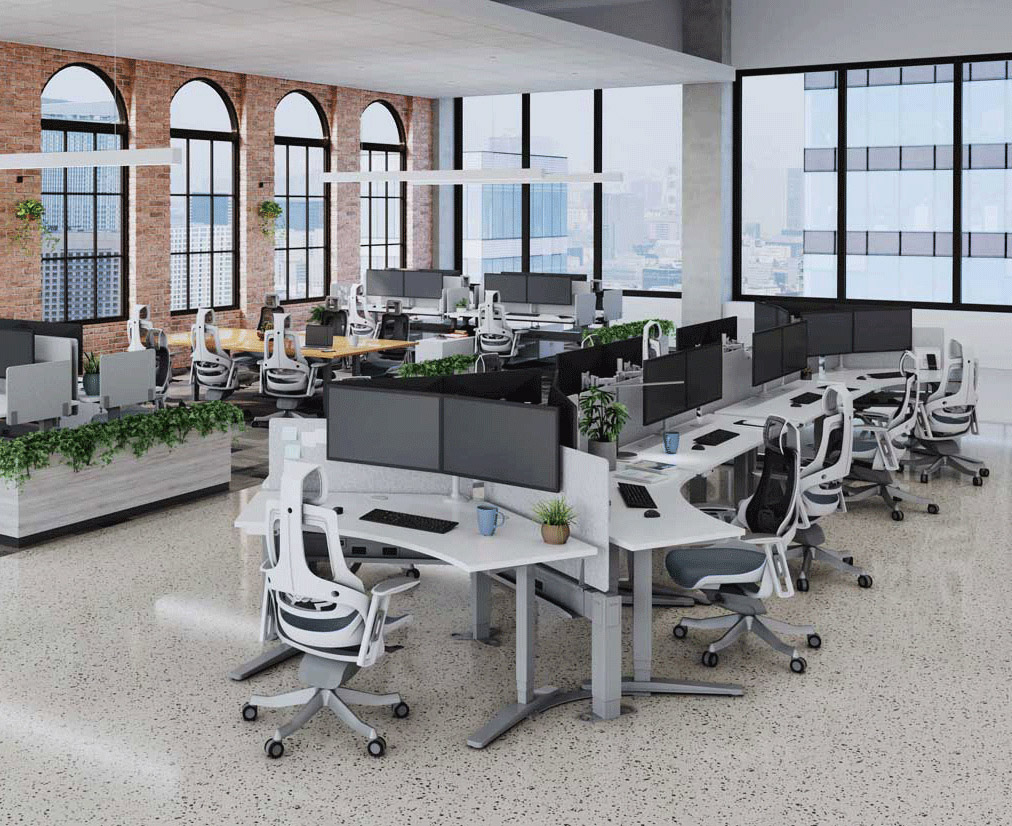 07
Ergonomist Approved Human Centered Design
Our products are designed by a world class Engineering and Design team led by an Engineer and Certified Professional Ergonomist.
08
Flexible and Scalable
We offer flexible, scalable solutions designed to evolve with the ever-changing needs of your business.

For instance, the UPLIFT Power & Data Rail provides flexible power and data distribution wherever it's needed and expands to fit any size desk. Our desks simply gravity hold onto the rail's benching pockets to keep them aligned. This enables complete reconfigurability of your office without permanently connected desk monoliths that you're stuck with.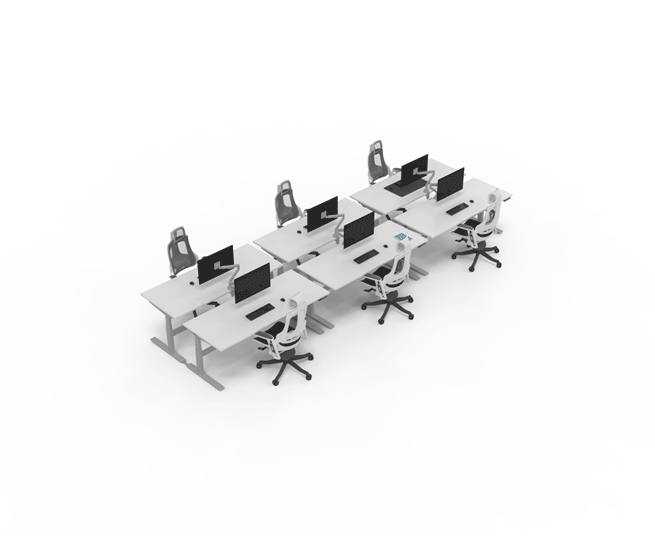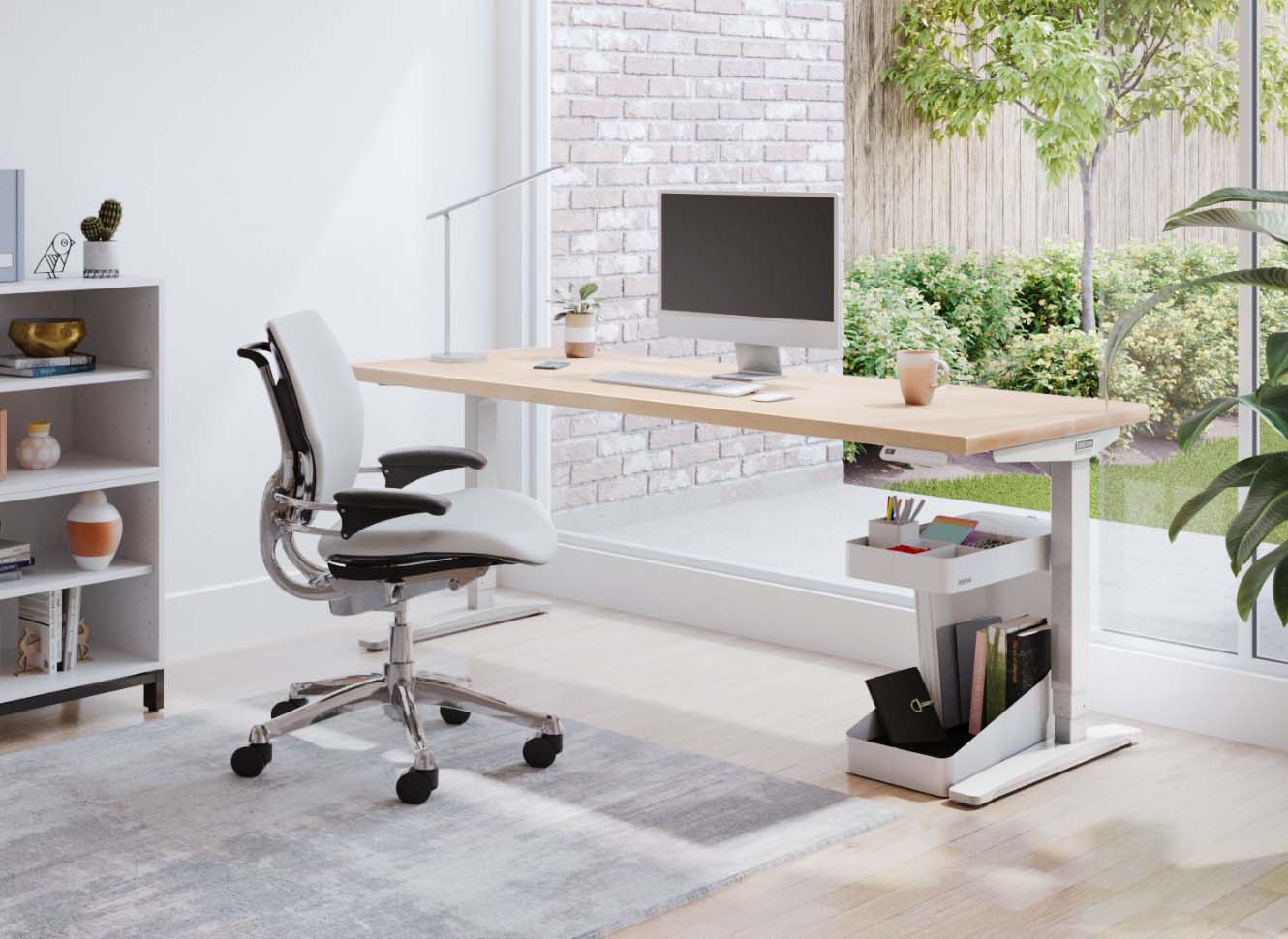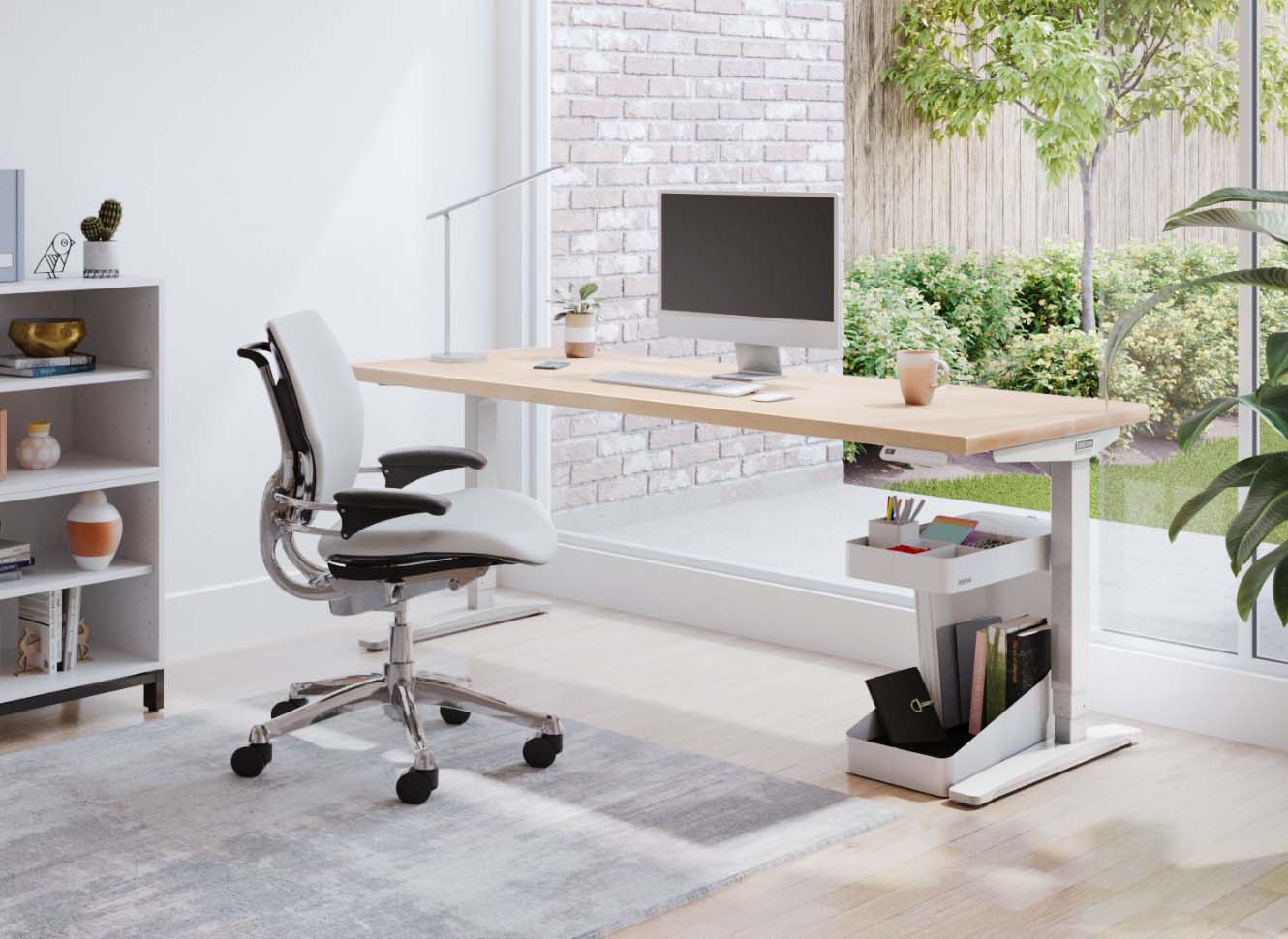 UPLIFT WFH Program
The way we work is always evolving. Let us help you create professional home offices for your remote employees. The same great benefits that our products provide at on-premises locations also apply for remote work. We'll work within your budget, or within the limits of an individual stipend provided to each employee.
Contact Us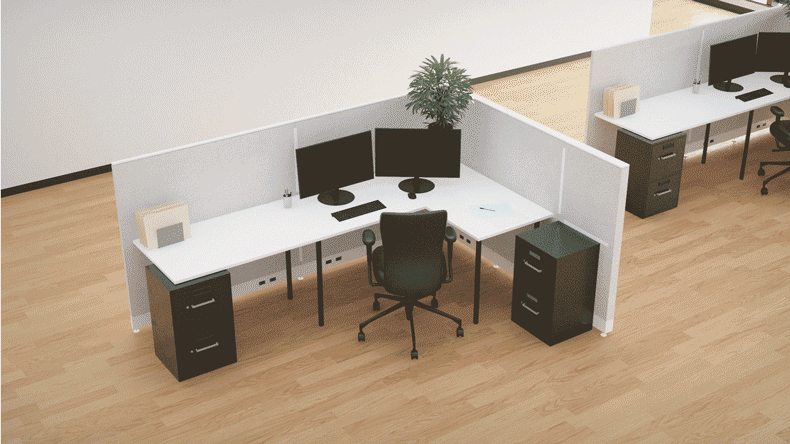 Installation Options
Leave the work to us. Large installations are no problem.
You've done the research and you've wisely decided to outfit your office with height adjustable UPLIFT Desks. Even though assembling our desks is simple, you've realized that your team just won't have the time.

Whether it's desks, chairs, office acoustics, or power & data solutions, we'll help you set up your office. We will deliver and assemble, train your team, and offer follow-up service to answer all questions you may have.

Let us know that you're interested in our installation services as you work with our team, and we'll be sure to dedicate the resources you need for a successful office upgrade.
Install yourself with help from our world-class support team & assembly videos.
Our desks are simple to install. If you choose to install your own, we have helpful installation videos.

Our customer support team is available 6 days a week via phone, email, or chat. For larger orders, we can send an installation expert to train and guide your team or your own installers through the installation process.
Tax Deductions for Businesses
By taking advantage of Section 179 of the US IRS tax code, businesses can potentially save hundreds of thousands of dollars by deducting the full purchase price of qualifying office equipment and eligible property.

Many businesses are under the impression that Section 179 only applies to vehicle purchases, but it also covers a wide variety of other purchases including office furniture. Of course, please discuss deductions with your accountant.

Get started today by contacting us for a free office furniture quote.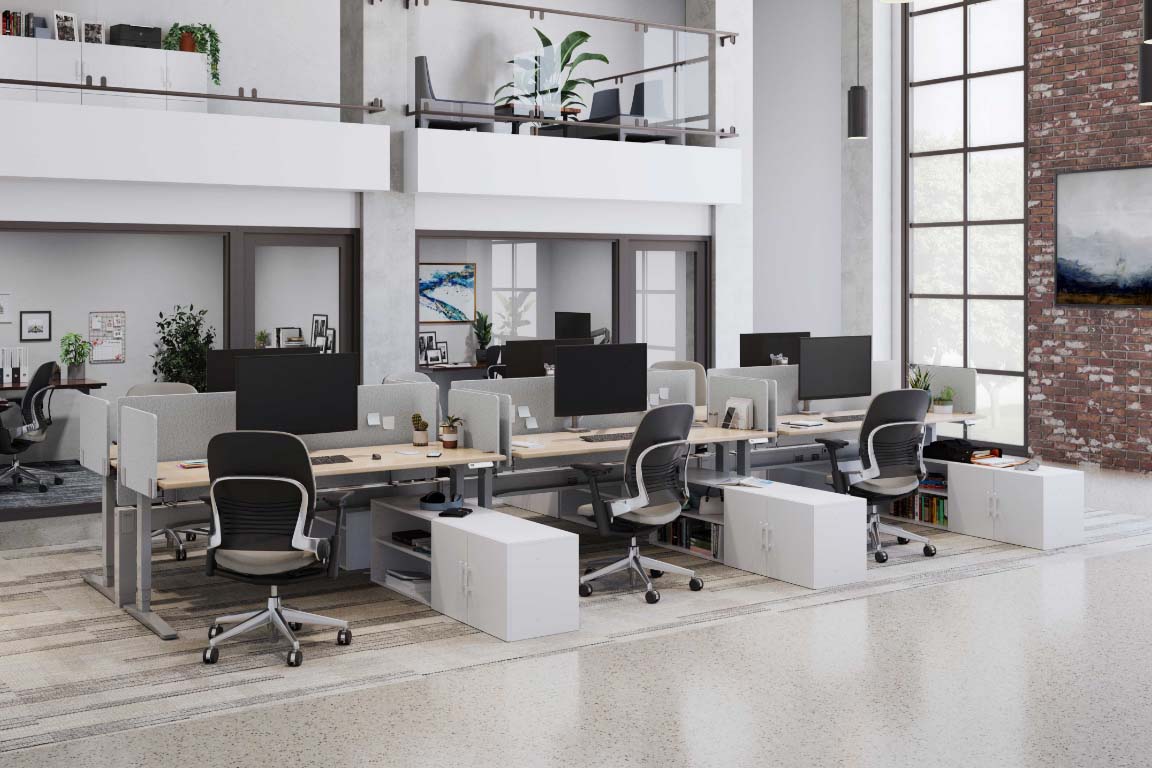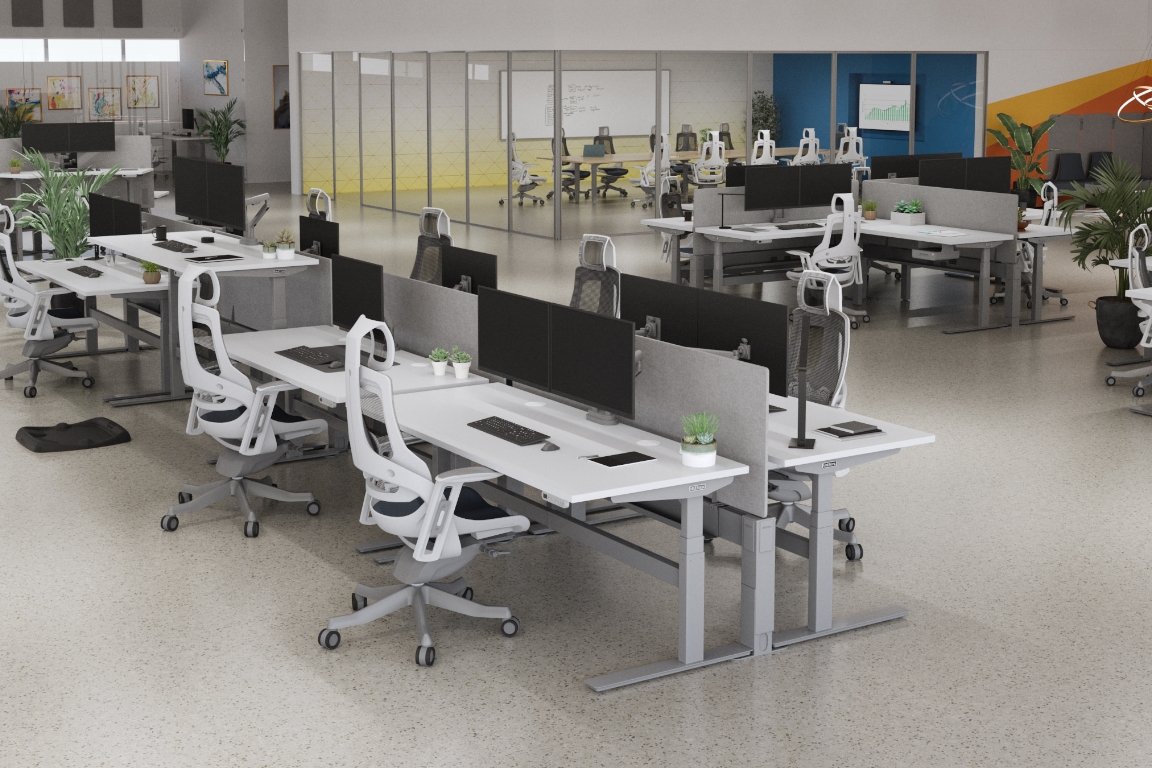 Financing Options
Affirm Credit
Affirm doesn't charge fees and you won't be penalized for paying early. Annual percentage rates range from 0-30%. Learn more on the Affirm page.
Purchase Orders
You can also apply for credit directly with us by filling out a credit application and providing a purchase order. Learn more on the Purchase Order page.
Custom Colors & Designs for Large Orders
Want something in a custom size or color? We deliver custom laminate and custom solid wood desktops, unique seating fabric colors, alternative acoustic panel designs, and much more.

Start by letting us know this is something you're interested in, and we will work with you to find or create what you're looking for. Custom color and design availability is dependent on the product and size of order.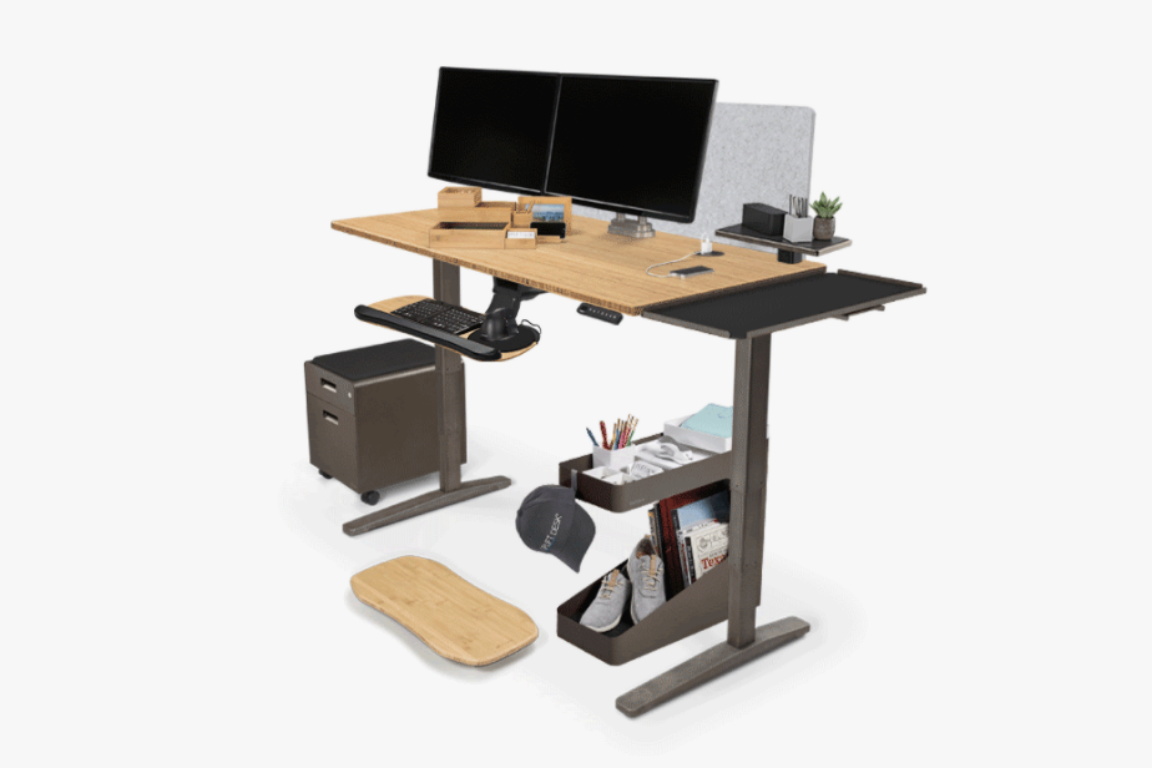 Spaces We Can Create
We work closely with interior designers, architects, and facilities executives, most of whom are members of either IIDA or IFMA.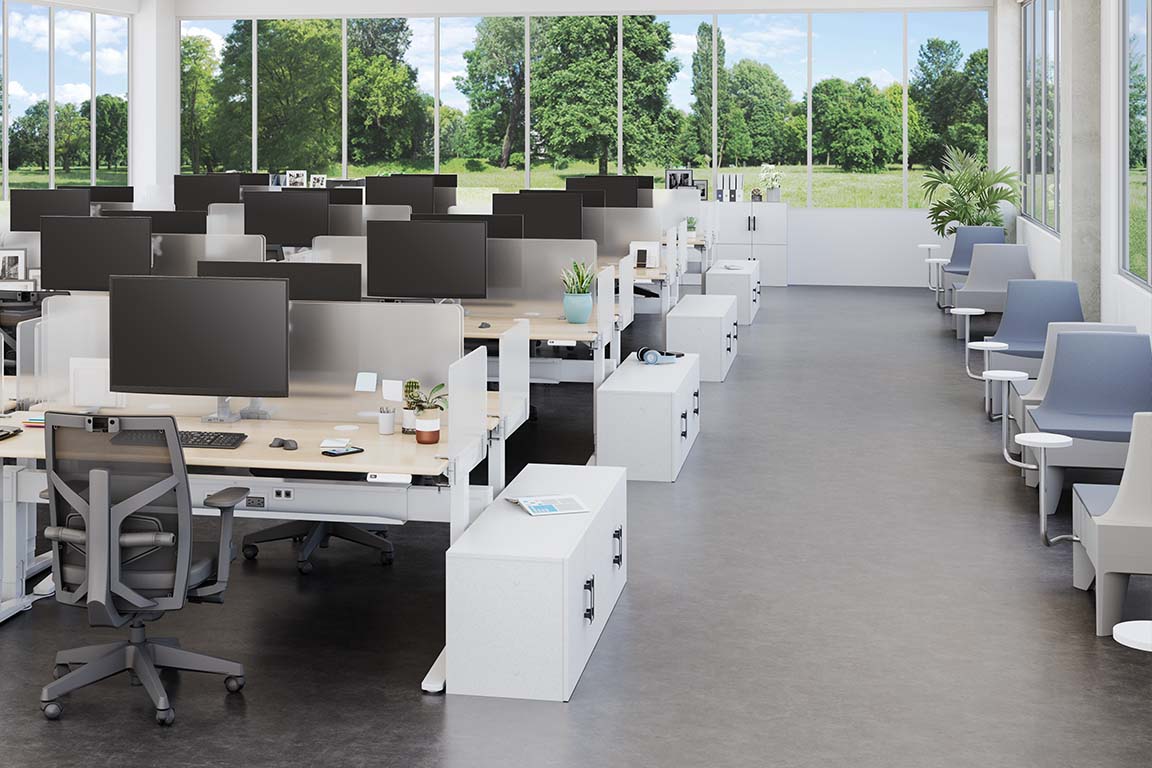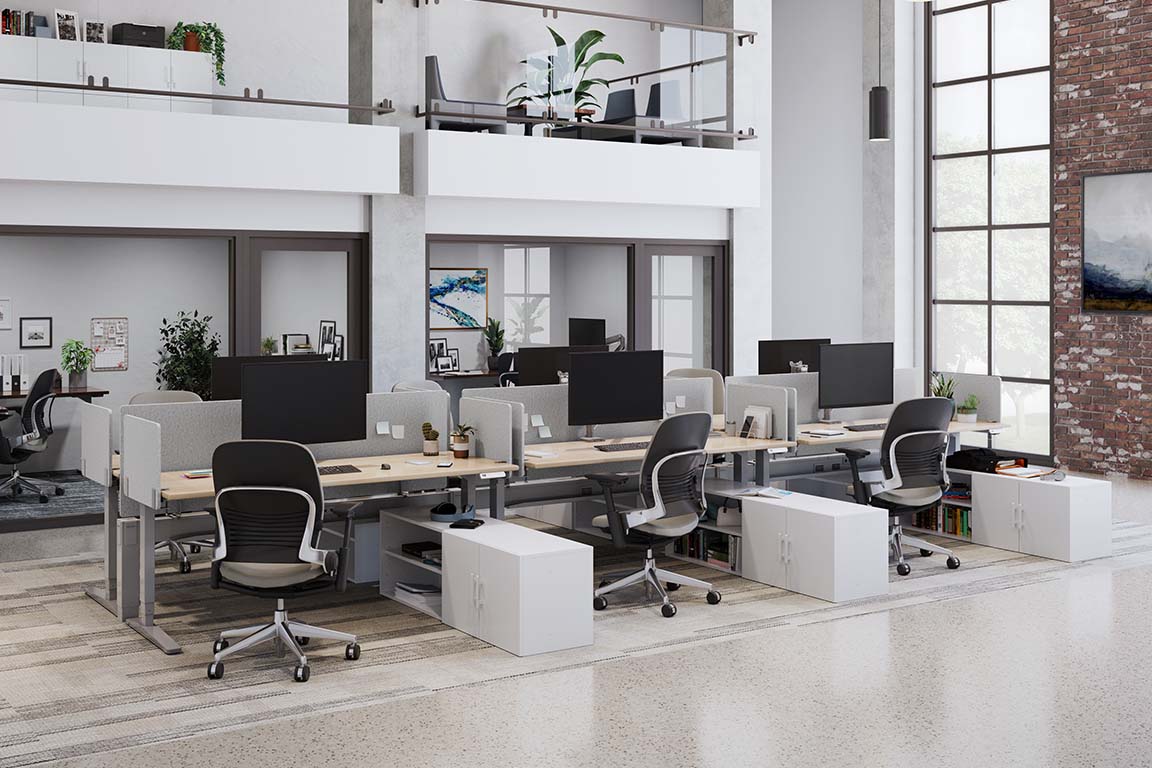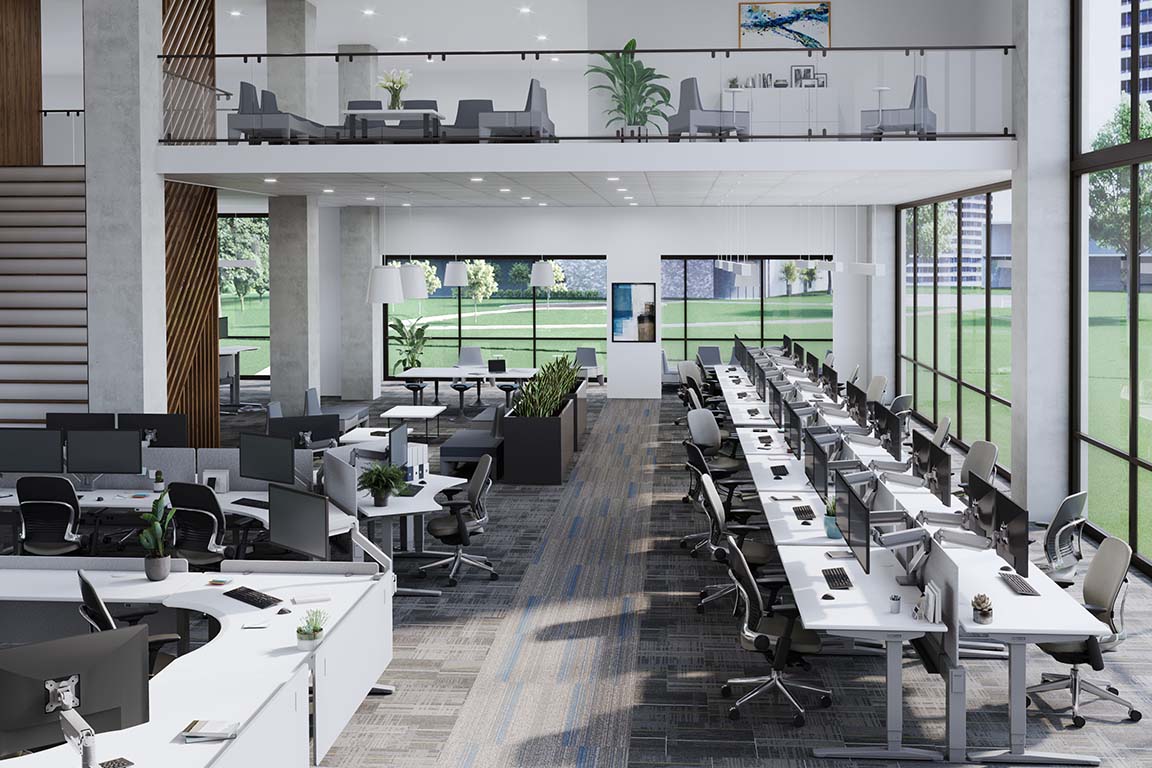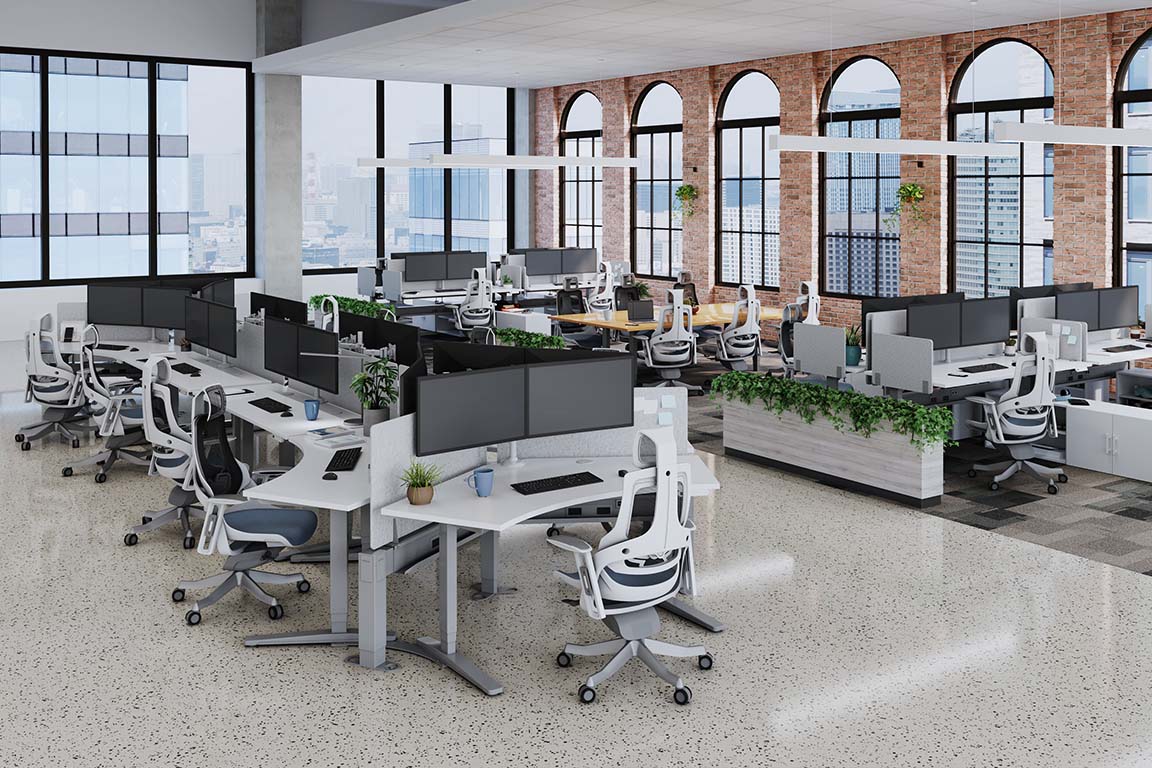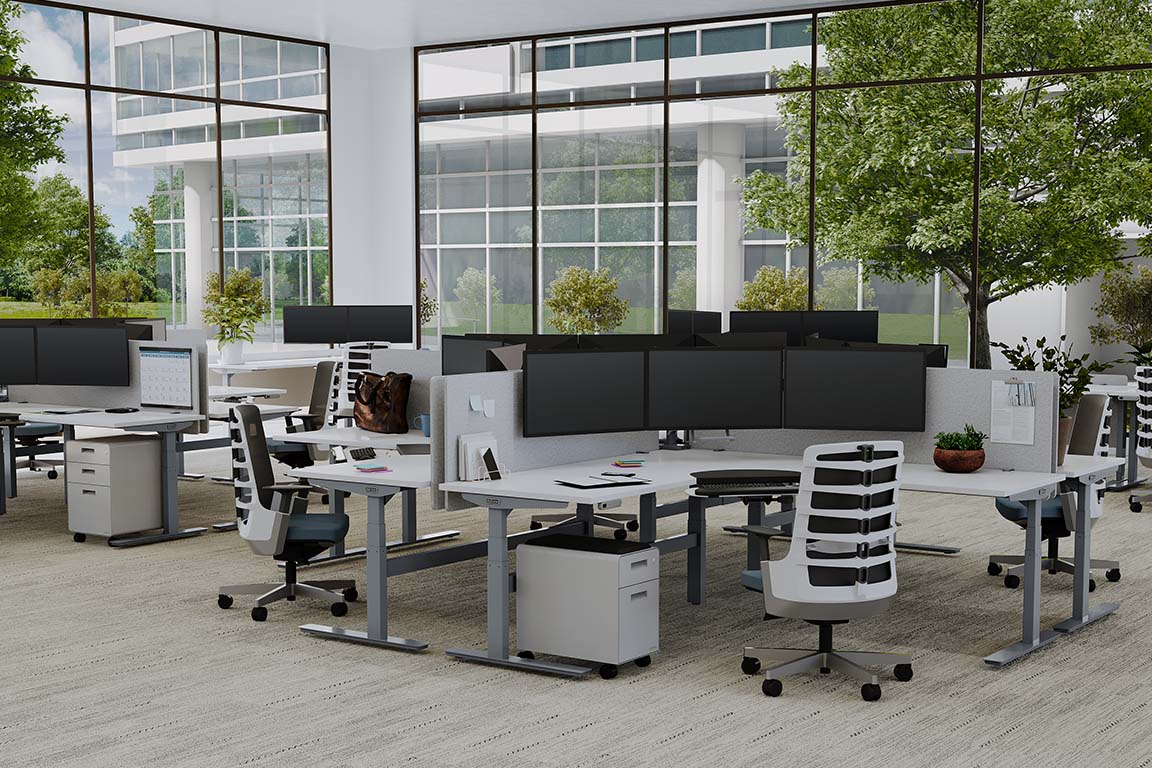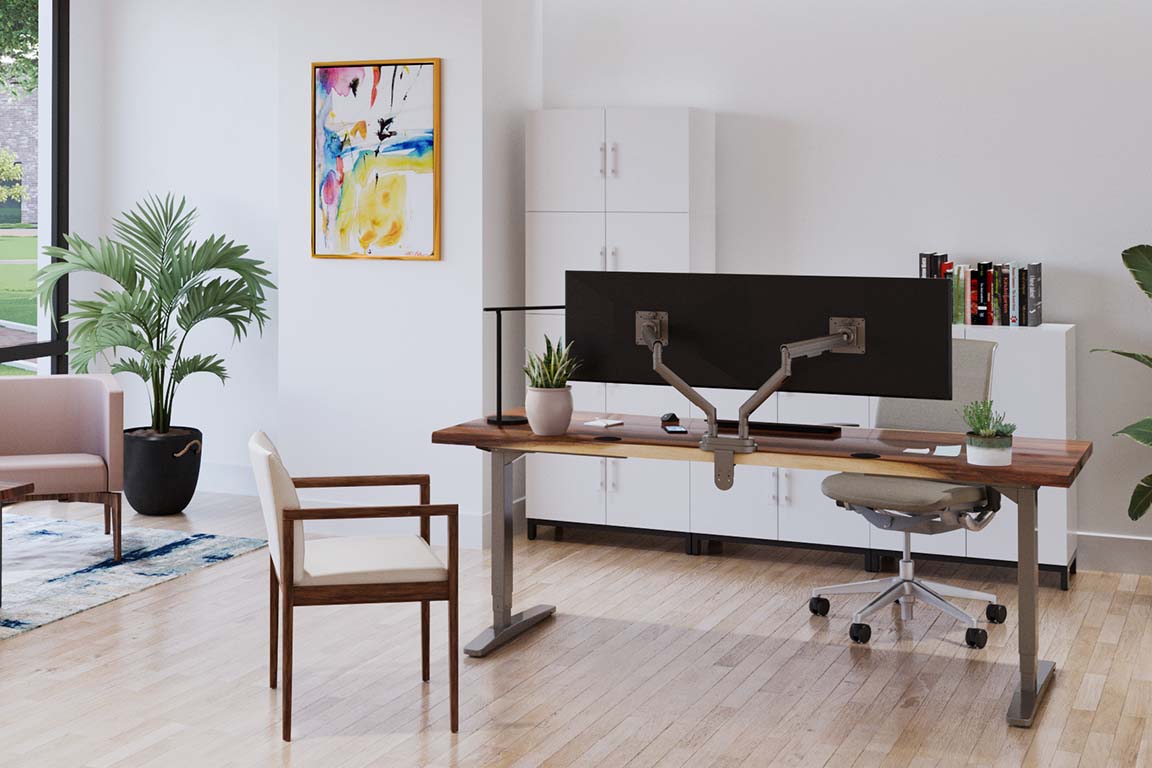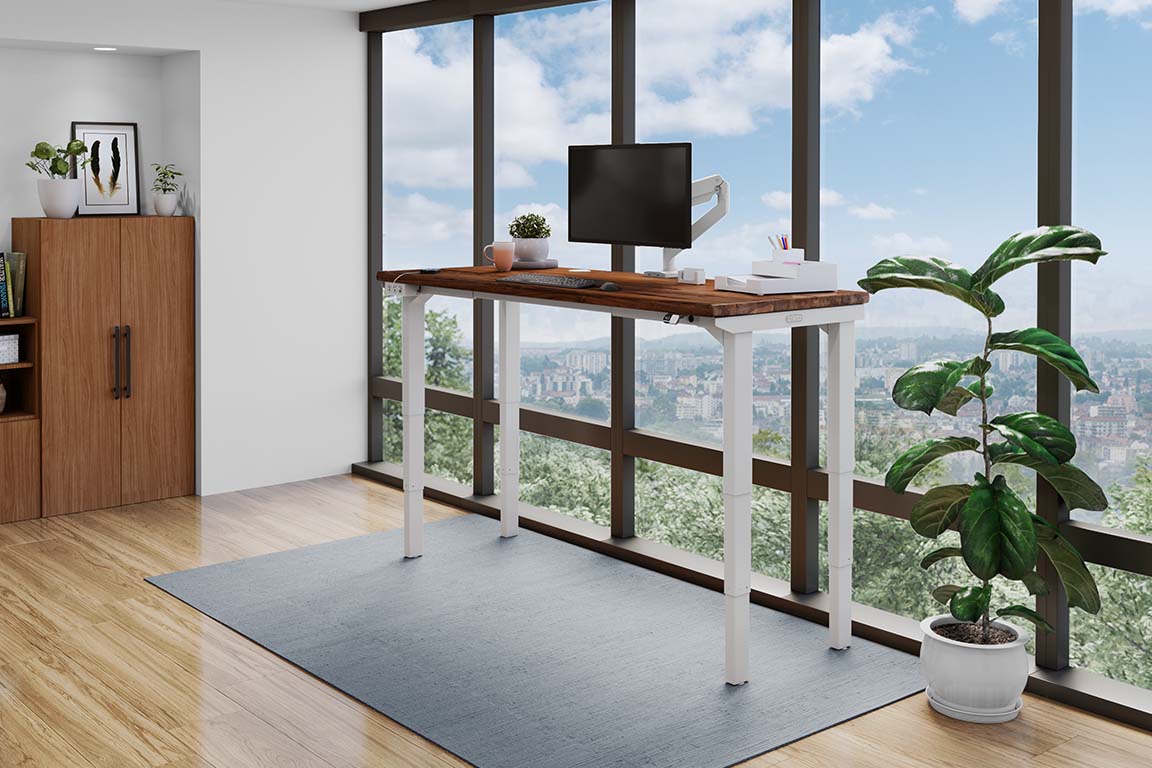 We are excited to start this journey with you.
We have what you want to outfit any office big or small, whether you need a large number of industry-leading height adjustable desks, ergonomic chairs, or office accessories as quickly as possible, or you have time to order unique styles and colors.

Fill out the form below and one of our experts will respond quickly.