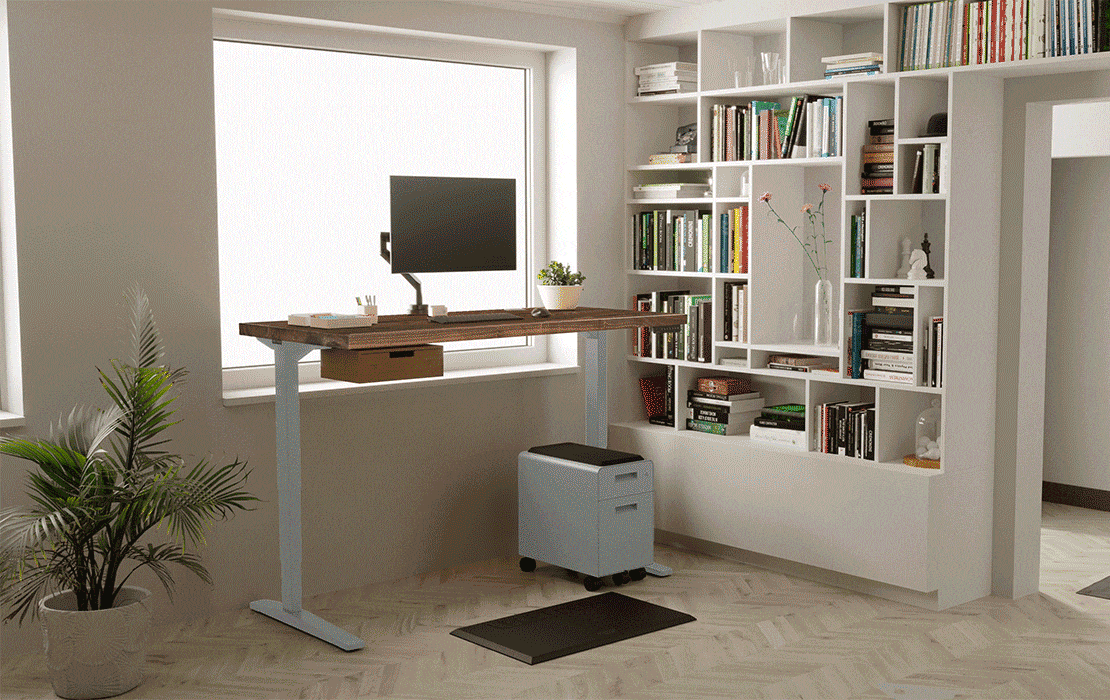 Work Happy and Healthy from Home
Our products are designed to help you be as healthy, comfortable, and productive as possible, regardless of whether you're working remotely or in the office. Add movement throughout your workday to feel better and do more.
The #1 Rated Standing Desk
The most important product to consider when building your dream home office is your standing desk. UPLIFT Desk has been chosen as "Best Standing Desk" by Wirecutter for the past four years. Our rectangular desktops come in both 30" deep and 24" deep varieties to help accommodate your floorplan. We also have Curved Corner and L-Shaped Standing Desks. If none of our standard sizes work, consider a custom laminate or custom solid wood desktop, which are both able to be cut to within an 1/2" of your specifications.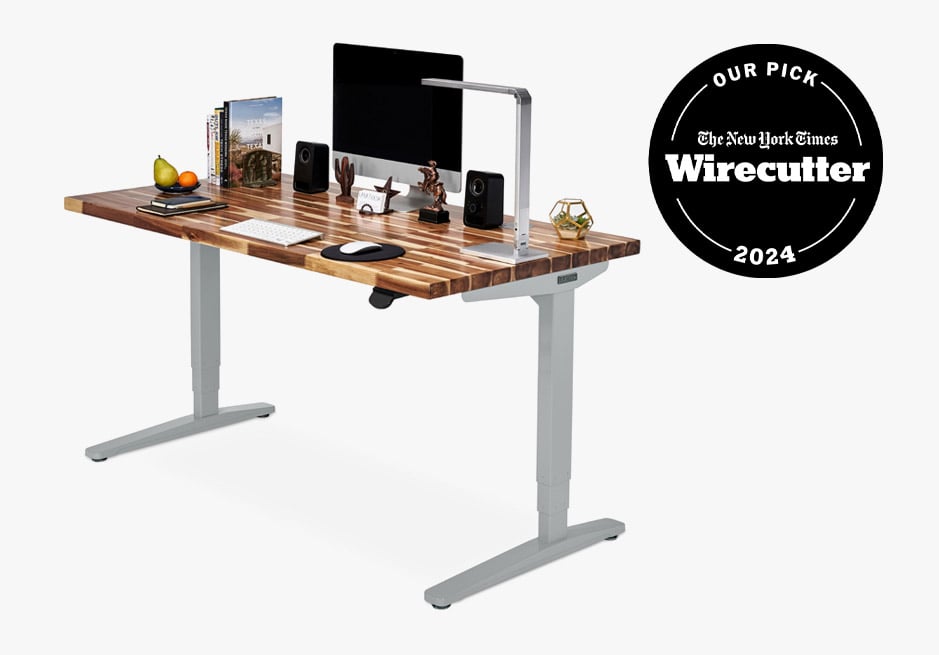 Stand up at your current desk
If a standing desk is out of your budget, but you still want a sit-stand solution for your desk, we recommend looking into a Standing Desk Converter. Standing Desk Converters sit on top of your existing desk, and raise and lower either electronically or with the use of a lever.
Further improve your ergonomics with these products
No office furniture will improve your health and ergonomics as much as an adjustable height desk. But there are a handful of products you can add to your setup to improve your ergonomics even further. Add a monitor arm to keep your monitor the correct height, tilt, and distance away from you. Add a keyboard tray to ensure your keyboard is the correct height and prevent you from raising your shoulders. Switch between standing on a comfortable standing mat or motion board, and sitting in an ergonomic chair that supports your back, neck, and arms.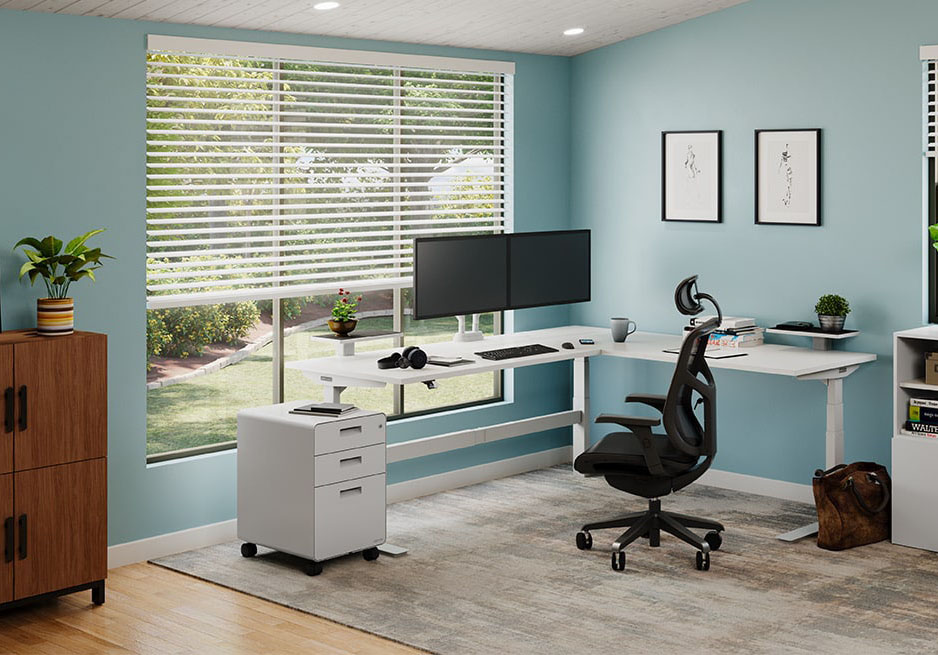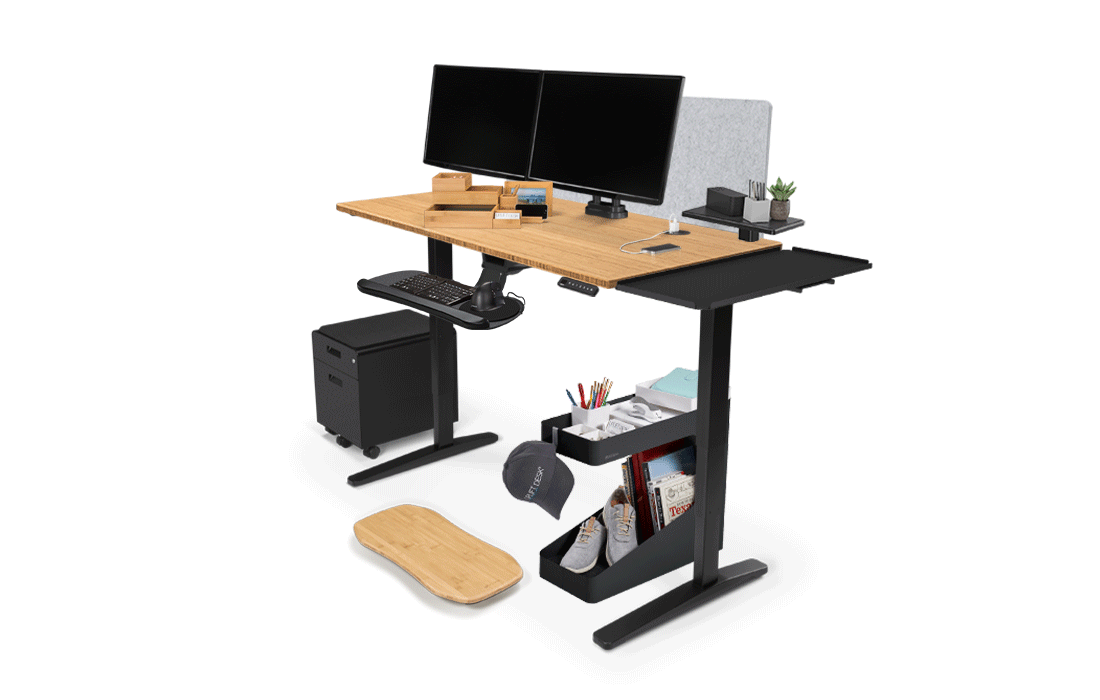 Add Accessories
In addition to our ergonomic essentials, we offer hundreds of additional accessories that will benefit your home setup. Browse the categories below to build your dream home office workspace.
Keep your team productive while working remote with our Work From Home program
The COVID-19 pandemic has changed the way we work. Until we return to the office, we can help meet your company's needs by helping you create professional home offices for your remote employees. We'll work within your budget, or within the limits of an individual stipend provided to each employee. Bulk order discounts will still apply if more than eight desks are part of the order.
Get Started
Customer Photos