A Brave New (Flexible) Office
Work is changing and to keep up, offices are adapting to deliver an ideal balance between shared and private workspaces. The modern office requires a perfect blend of these spaces; we help businesses achieve this. Keep your work area interesting with our 120 Degree Sit Stand Workstations that allow teams to build out fun pods of workstations, so you're never further than a conversation's reach from your colleagues. We also offer an innovative range of acoustic privacy panels, modesty panels with wire management, and storage options to help you build the well-rounded, flexible office furniture your business needs.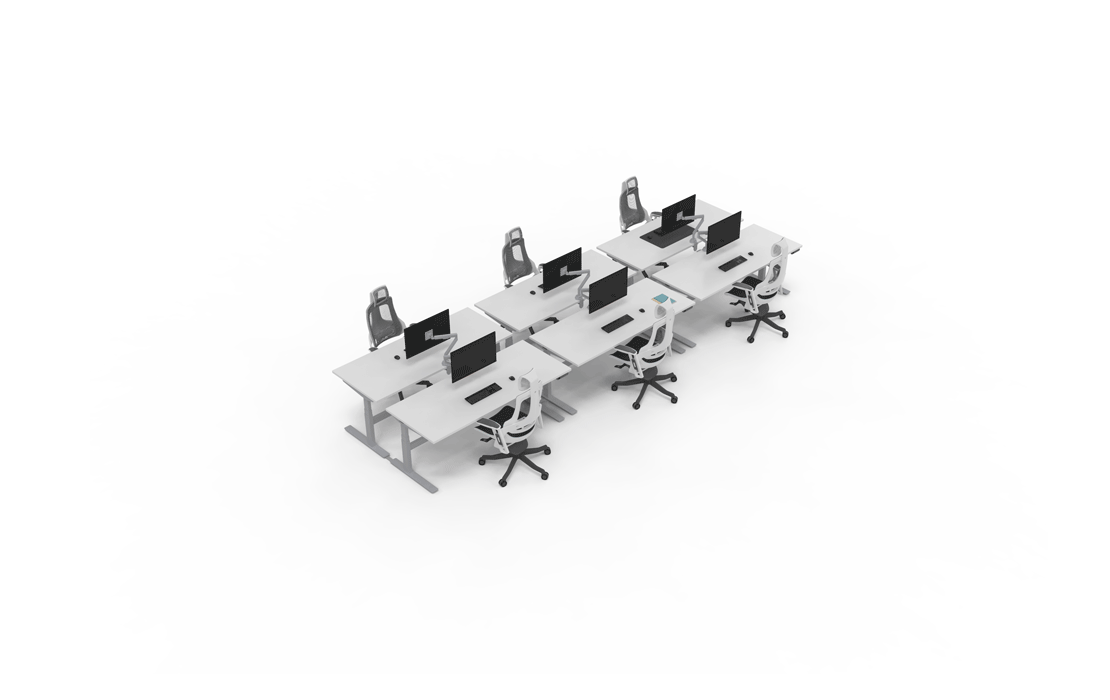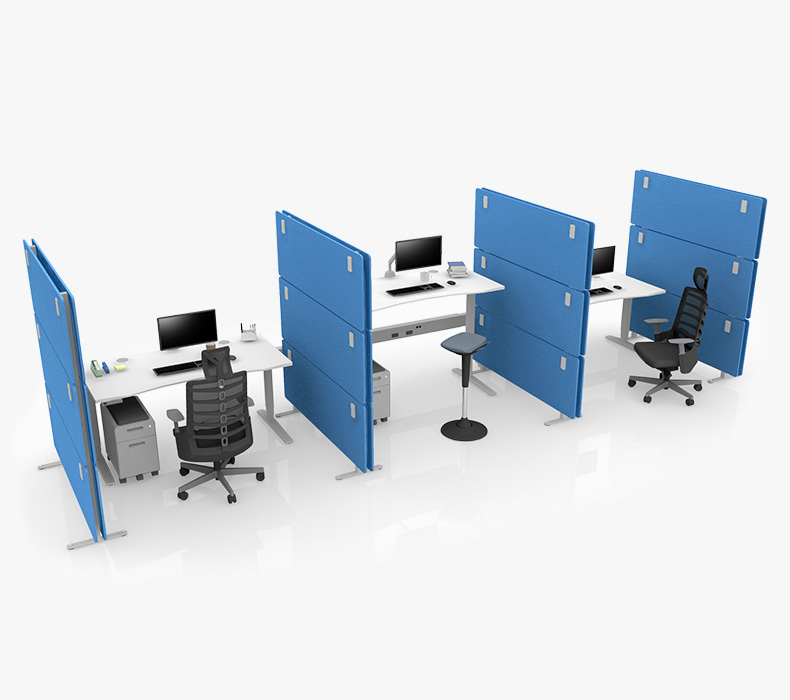 Shared Spaces
Human-centered configurations with movable privacy panels and freestanding installation options enable teams to readjust their space as needed. Give yourself the freedom to adjust and grow in the future with an adaptable shared office space from UPLIFT Desk. Setting up workstations in neighboring groups with dedicated desk power via the Power and Data Link helps power workstations without a clutter of cords. Acoustic privacy panels and modesty panels with wire management establish boundaries that designate shared work areas and private workspaces.
Click here for more on Office Design Consulting and Space Planning by UPLIFT Desk.
Collaborative Areas
When you need a larger collaborative space that doesn't require your employees to leave their primary work areas, we can help. A 'big table' desk layout encourages communication between individuals and teams but having a big desk at one height doesn't work because people aren't all the same height. Desks arranged in continuous yet independently-adjustable rows of desktops are reminiscent of a traditional bench configuration, modeled after the conference table. These configurations increase the options for employees who need a temporary pop-up workspace. Comfort is ensured by fitting the desk to the person instead of making the person adjust to the desk.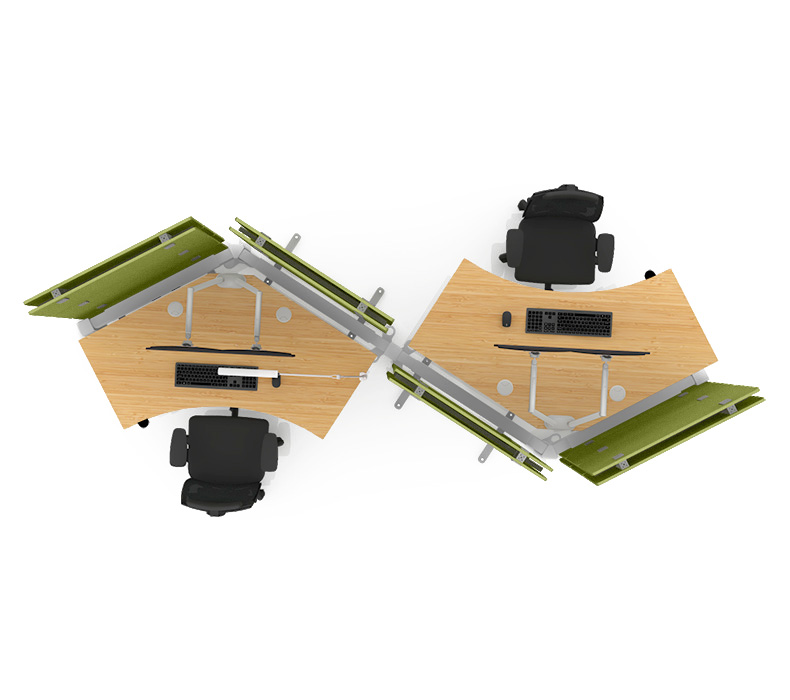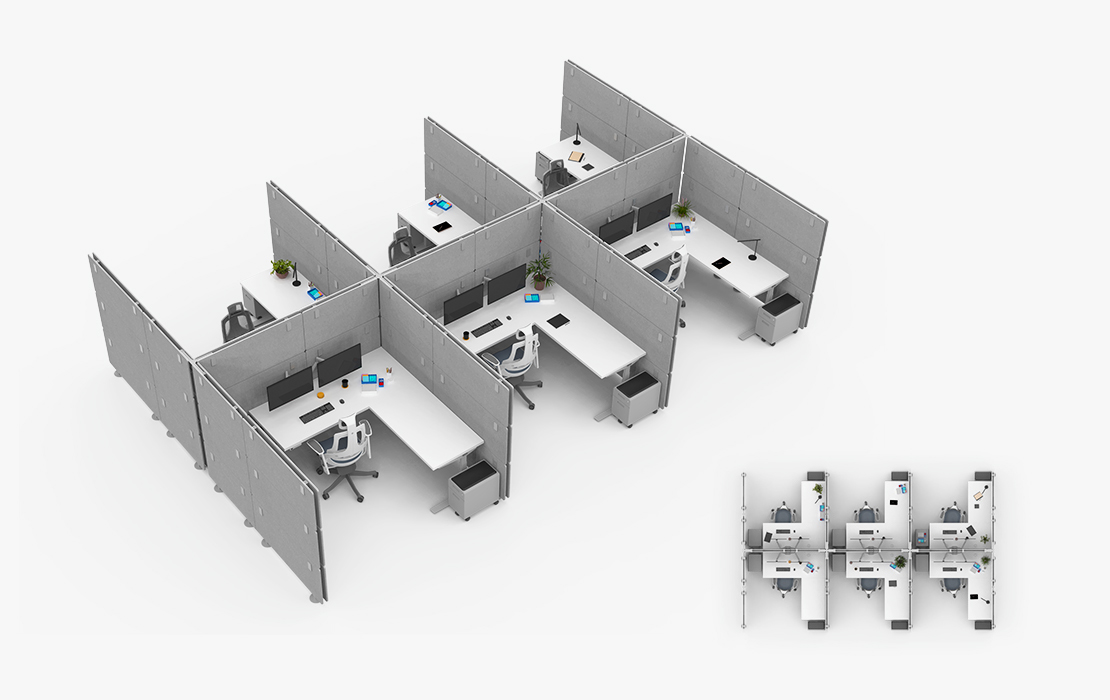 We'll plan your space for free
Planning and designing an office layout can be a daunting task. Let our designers help you create an environment that makes work life easier and inspires employees to succeed.
If you're designing an office of four or more desks, we offer complimentary design services. Simply visit our Space Planning page and complete four easy steps. We'll lay out your space for free, provide you with drawings, and top it off with a discounted office furniture quote.
All designs are crafted to take full advantage of your space and reviewed by a Certified Professional Ergonomist (CPE). From concept to completion, we'll be there. Start improving the way your company works.
Browse UPLIFT Desk Flexible Office Products by Clicking the Categories Below