10+ Desk Frames, 100+ Desktops, 200+ Accessories, 200,000+ Configurations
Since 2002, we have uplifted over a million home and commercial offices, including almost every Fortune 500 company
Uplift Your Entire Office
We make comfortable, ergonomic, office furniture that keeps you moving.
Raising the Standard in Standing Desks
Powerful, reliable, and endlessly versatile, all UPLIFT Desks are equipped with 3-stage legs that have a 33% greater height range and are 33% faster than competing 2-stage desks.
UPLIFT Desks feature a vertical travel range of over 25.5", one-touch operation, and fast height adjustment motion. Individual precision drive motors with <50dB noise, are built discreetly into each leg.
UPLIFT Desk Frame Features
V2 Desk Frame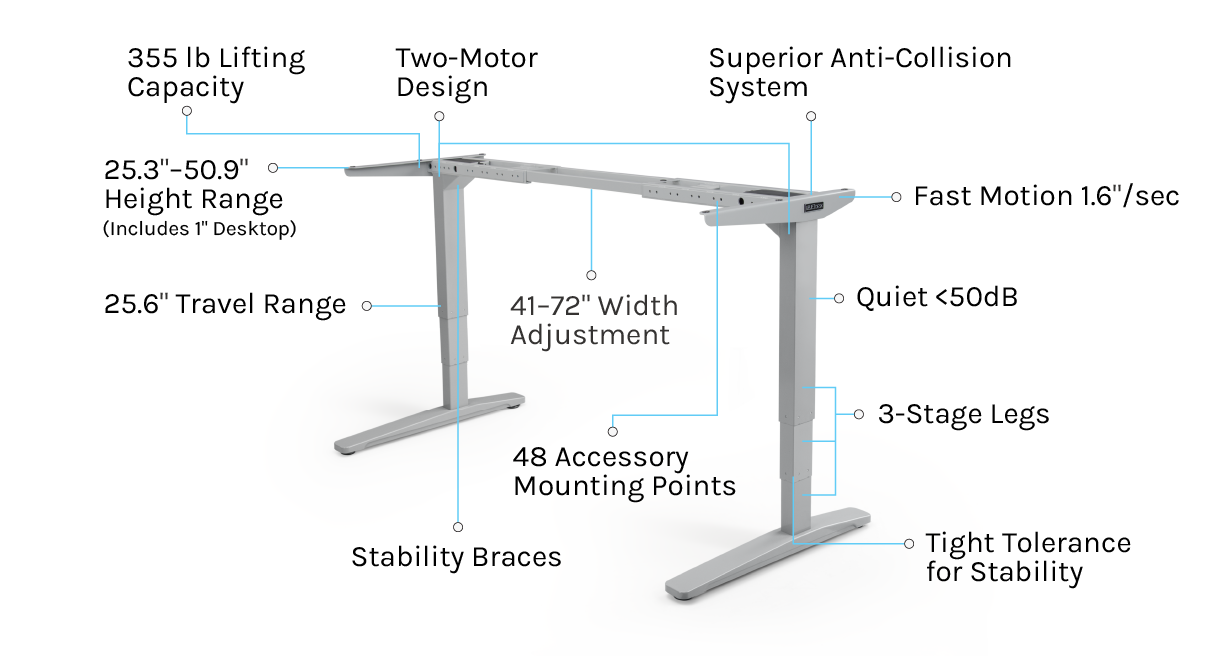 V2-Commercial Desk Frame