10+ Desk Frames, 100+ Desktops, 200+ Accessories, 200,000+ Configurations
Since 2002, we have uplifted over a million home and commercial offices, including almost every Fortune 500 company
Uplift Your Entire Office
We make comfortable, ergonomic, stand-up desks, and office furniture that keeps you moving.
$100 off $999 with code SPOOKY100
$150 off $1499 with code SPOOKY150
$200 off $1999 with code SPOOKY200
Save up to $547 by combining deals! Sale ends November 1st at 3PM Central. While supplies last.
Coupons not applicable to lifespan treadmills and bikes unless purchased with a desk.
Purchase value before shipping and tax must be at least $999, $1499, or $1999.
See All Deals
Raising the Standard in Stand-Up Desks
Powerful, reliable, and endlessly versatile, all UPLIFT Desks are equipped with 3-stage legs that have a 33% greater height range and are 33% faster than competing 2-stage sit-stand desks.

With a vertical travel range of over 25.5", one-touch operation, and fast height adjustment motion, the sit-stand desk legs incorporate individual precision drive motors with <50dB noise that are built discreetly into each leg.
UPLIFT Desk Frame Features
V2 Desk Frame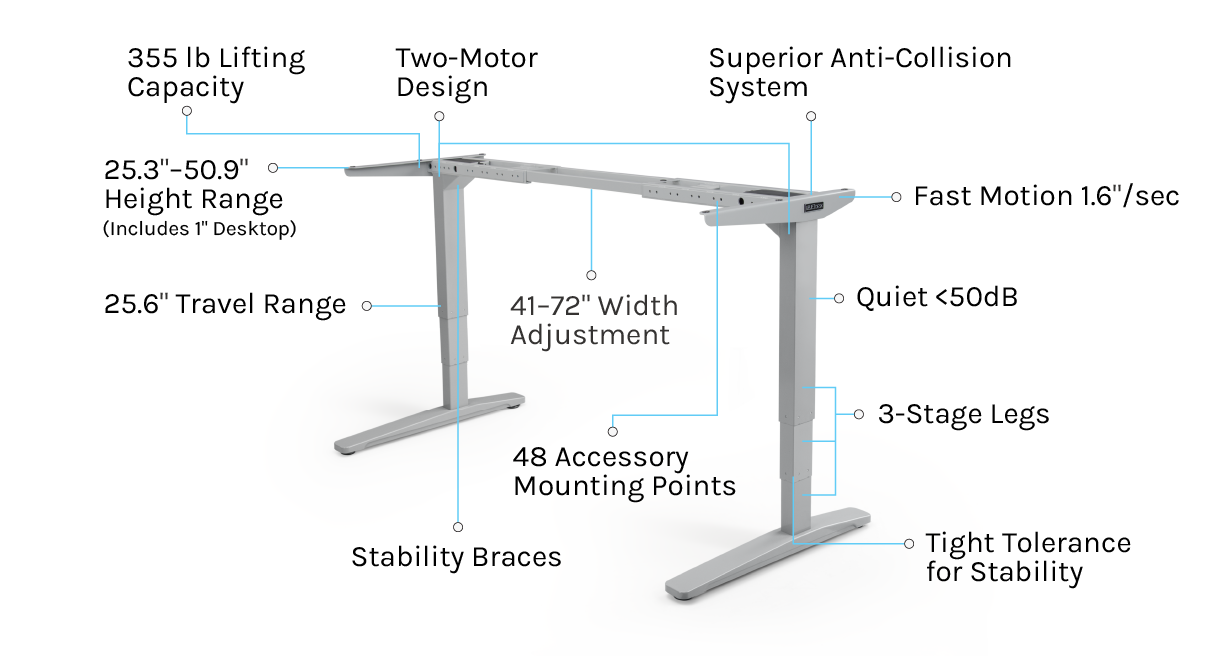 V2-Commercial Desk Frame